Being An Effective Teacher OF Writing: An Illustrated and Research-Based Presentation That Explores Being an Effective Teacher of Writing (YEAR 1- YEAR 8)
Wed 4th Aug 2021
Time: 4pm - 6pm
Venue: Ministry of Education - Conference Rooms - 24 Kaka Street
Member: $50
Non Members: $65
Dr. Murray Gadd works nationally and internationally as a literacy facilitator, researcher, and teacher.
For the Ministry of Education, he has written 'Effective Literacy Practice in years 5 to 8', the English section of TheNew Zealand Curriculum, and the English Exemplars.
An overview of Murray's background and examples of his work can be found on his website:
murraygadd.co.nz
Murray will focus on what effective teachers need to teach students in writing; what good writing instruction should look like and ways of differentiating/organising a writing programme.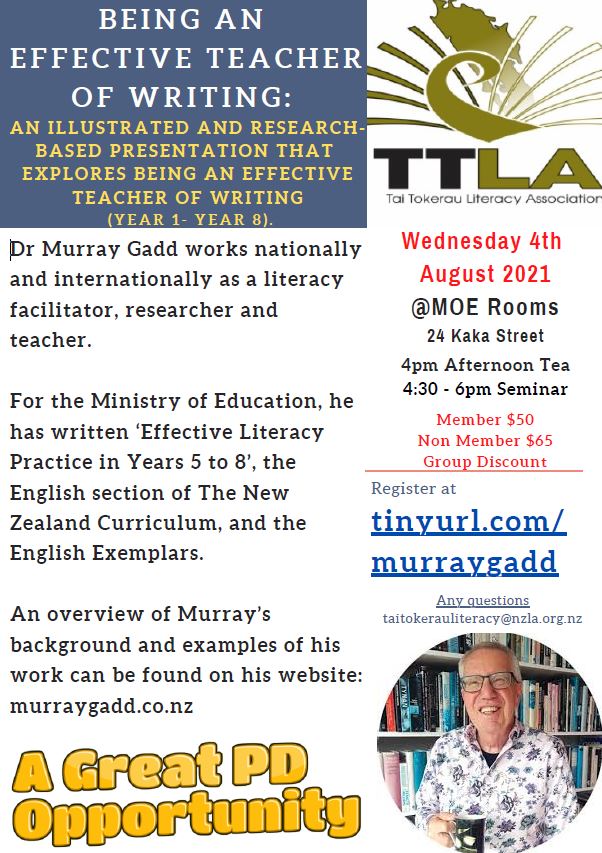 Download Event Poster