Increasing Student Talk During Reading to Enhance Comprehension
Wed 31st Oct 2018
Time: 4:30pm - 8pm
Venue: Clark Road Chapel
Member: $95
Non Members: $125
Planned opportunities for quality discussion during reading time, supports students to develop and deepen comprehension.
In this workshop, Sheena and Louise will revisit the shared, guided and independent reading approaches, focusing on opportunities to engage students in effective speaking and listening.
We will introduce a range of generic oral language activities that engage students, reduce teacher planning and offer an alternative to worksheets.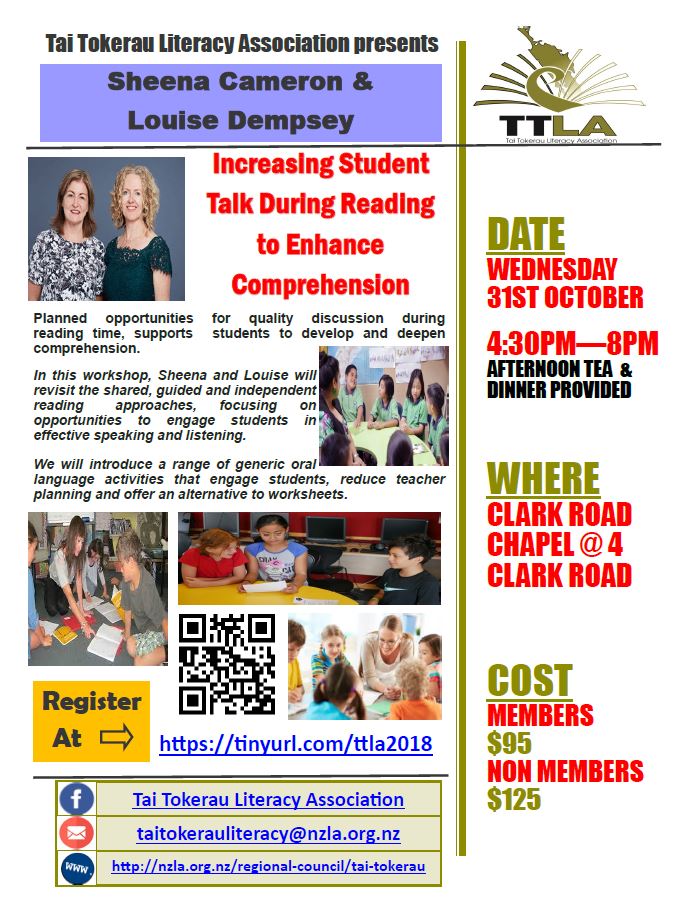 Download Event Poster