Inspiring the Reading and Writing – What is critical for reluctant readers and writers?
Tue 30th May 2017
Time: 4:15pm - 6pm
Venue: Cotswold School
Member: $30
Non Members: $40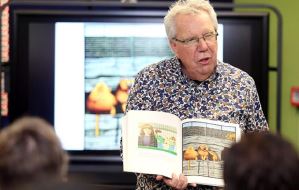 Murray Gadd is a well-loved literacy consultant who has recently completed his PHD on effective teaching of writing. He works nationally and internationally on literacy issues, particularly reading and writing. Come along and spend a very inspiring afternoon, where Murray will explore uses of quality picture books, how to be effective in using any text in guided or shared reading. He will also share what he's learnt from his PhD research about what the teacher of writing must do to be effective in the classroom, and what this looks like, particularly for our reluctant writers.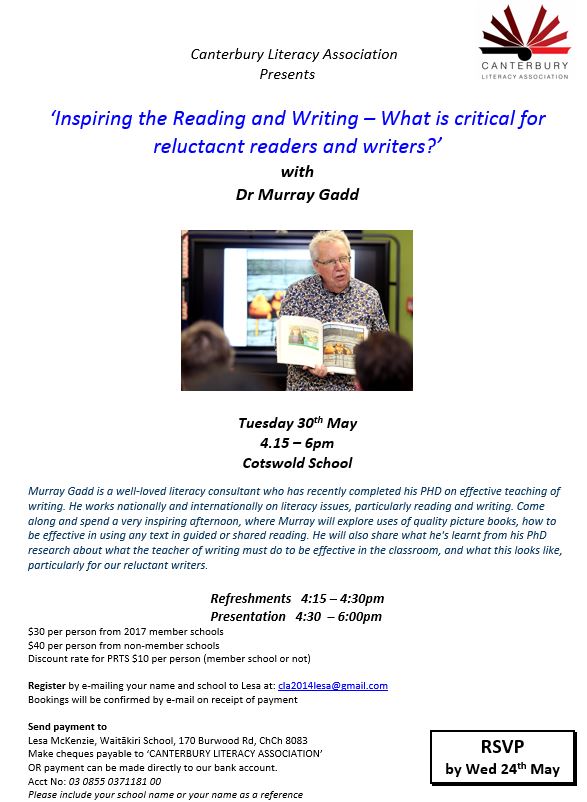 Download Event Poster