Reading for Pleasure, Wellbeing & Empowerment
Thu 10th May 2018
Time: Thursday 10th May 4pm - 6pm
Venue: Beckenham School
Member: $25
Non Members: $35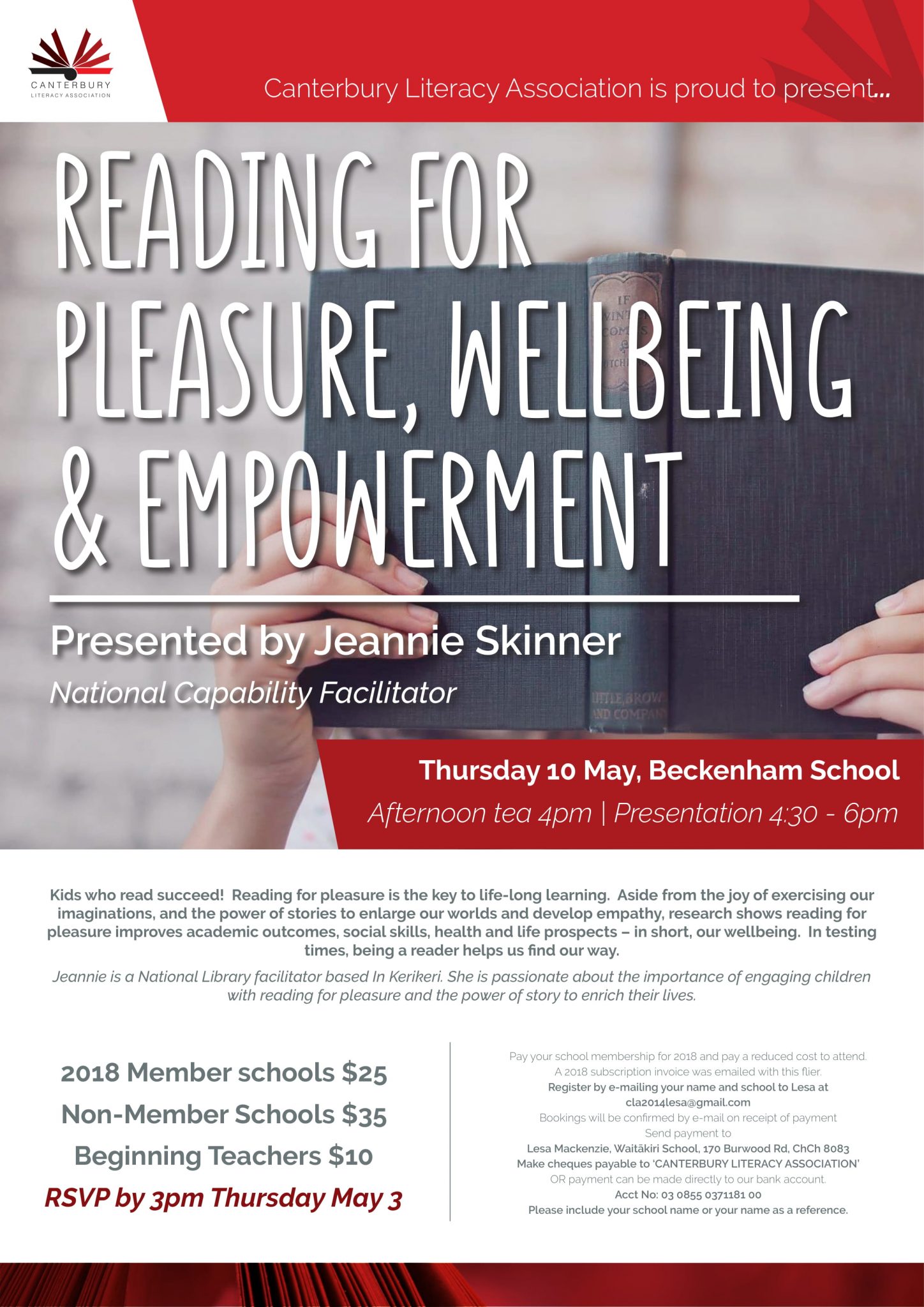 Pay your school membership for 2018 and pay a reduced cost to attend.
A 2018 subscription invoice was emailed with this flier.
Register by e-mailing your name and school to Lesa at
cla2014lesa@gmail.com
Bookings will be confirmed by e-mail on receipt of payment
Send payment to
Lesa Mackenzie, Waitākiri School, 170 Burwood Rd, ChCh 8083
Make cheques payable to 'CANTERBURY LITERACY ASSOCIATION'
OR payment can be made directly to our bank account.
Acct No: 03 0855 0371181 00
Please include your school name or your name as a reference.
Download Event Poster