The Power of Books & AGM
Mon 15th Mar 2021
Time: 3:45pm - 5:20
Venue: Kamo Primary School
Member: Free
Non Members: Free
Jeannie will cover two very relatable ways that we can use books in our classrooms.
Wordless Picture Books
Jeannie will work through how you can use these books for writing scaffolds and oral storytelling. They are great for all ages, so much potential for creativity, very accessible and non threatening.
Empathy through Reading
Jeannie will explore how we can build empathy through reading fiction. There are a lot of resources that look at the concepts of Wellbeing and Mindfulness.
Followed by The TTLA AGM
The Tai Tokerau Literacy Association is here to serve the Northern region by supporting the development of Literacy to educators, students and our
community.
We are a group of volunteers who all chip in when we can. We are always looking for new members who have a passion for literacy.
For those who wish to stay, we will reporting back on 2020 for the TTLA.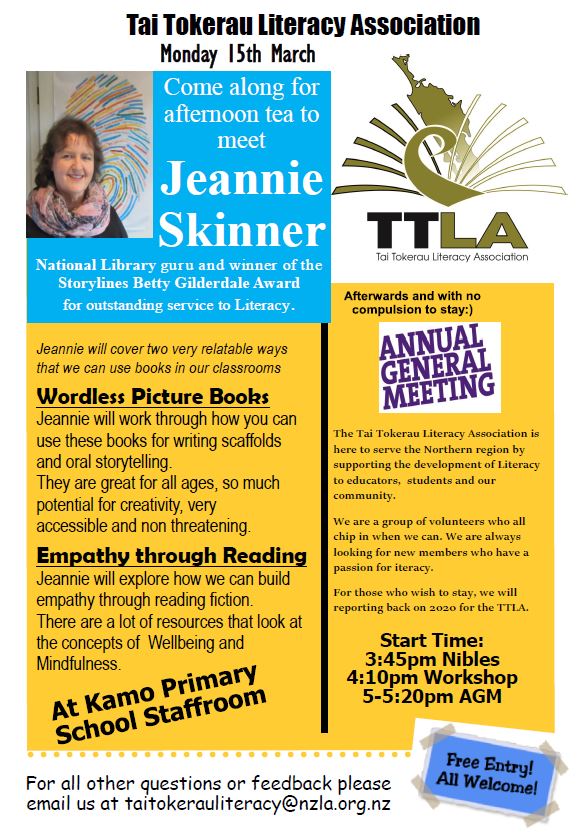 Download Event Poster