Tai Tokerau Literacy Association
Council Details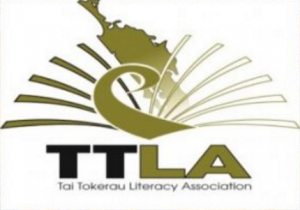 The Tai Tokerau Literacy Association has been around for more than 25 years.
The TTLA Committee is made up of volunteers who are passionate people about the value of literacy.
The events and opportunities our team organise give Tai Tokerau a wide range of literacy events that support both educators and our community around us.
To learn more about us please click on this link to read our TTLA 2019 Information Booklet.
Whakataukī
Naku te rourou nau te rourou ka ora ai te iwi
With your basket and my basket the people will live
Connect with us on Facebook →
Join Tai Tokerau Literacy Association
Events
Past Events

Thu 12th Nov 2020

Sarah Sharpe – Dyslexia & Neurodiversity

Grow your understanding in these areas:  What is dyslexia/neurodiversity?  What are practical ways to work with students?  What resources are recommended?

Wed 11th Mar 2020

The Power of Teaching Poetry & TTLA AGM

The Power of Teaching Poetry My journey in teaching Poetry from Year 5-8. Scotty Delemare

Fri 1st Mar 2019

— Sun 1st Dec 2019

TTLA 2019 Calendar Overview

TTLA Calendar Overview for 2019 We acknowledge that some of these dates/events are subject to change.

Thu 22nd Aug 2019

TTLA Biannual Mystery Bus Trip

Our bus trip will visit 3 great schools who are doing great things. Come along to hear and what they're doing. Bring a camera!

Sat 18th May 2019

TTLA Seminar – Languages of Literacy

TTLA proudly presents two dynamic keynote speakers, your choice of an in-depth breakout session and a workshop session

Thu 16th May 2019

— Fri 17th May 2019

TTLA Author/Illustrator Workshop for Year 4-8's

Tai Tokerau Literacy Association has partnered with the NZ Book Council to bring an acclaimed author & illustrator to the North
News
TTLA Chairman's Report 2019

The Tai Tokerau Literacy Associations Annual Report for 2019.

Tai Tokerau Presidents Report 2019

Another year passes by for the TTLA, another year of stepping up to bring literacy to the North. Writing this Presidents report highlights what we have achieved, and the different ways we are working with our wider community.

Whangarei Year 7-10 Speech Competition

Whangarei Speech Competition

TTLA Annual Seminar Day – Languages of Literacy

The Tai Tokerau Literacy Association held its 17th Annual Seminar Day on Saturday 18th May. The day was attended by 63 delegates from Ahipara to Papakura. The theme for this year was around the Languages of Literacy.

Donovan Bixley visits Tai Tokerau

Donovan Bixley is a picture book creator, who has worked on more than 90 books in a broad range of genres, from his best-selling preschool books The Wheels on the Bus (Hodder Moa, 2010) and Old MacDonald's Farm (Hodder Moa, 2011) to his international illustrated biographies Faithfully Mozart (PQ Blackwell/Hodder,…

Tai Tokerau Literacy Association Presidents Report for 2018

TTLA Presidents Report for 2018