Tai Tokerau Literacy Association
Council Details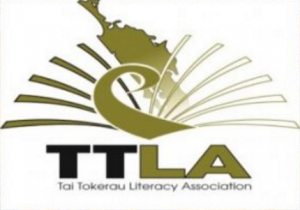 The Tai Tokerau Literacy Association has been around for more than 25 years.
The TTLA Committee is made up of volunteers who are passionate people about the value of literacy.
The events and opportunities our team organise give Tai Tokerau a wide range of literacy events that support both educators and our community around us.
Whakataukī
Naku te rourou nau te rourou ka ora ai te iwi
With your basket and my basket, the people will live.
Connect with us on Facebook →
Join Tai Tokerau Literacy Association
Events
Past Events

Wed 7th Jun 2023

Book Launch: The Poetry Book – Sheena Cameron & Louise Dempsey

This practical workshop introduces Sheena and Louise's new book: The Poetry Book.

Wed 17th Aug 2022

Producing Better Outcomes for all Students – Russell Bishop

The workshop will be a look at the pedagogy that produces the best outcomes for Maori students and other marginalised students as well. We will also consider the leadership practices that support teachers to be effective teachers of Maori students.

Wed 4th Aug 2021

Being An Effective Teacher OF Writing: An Illustrated and Research-Based Presentation That Explores Being an Effective Teacher of Writing (YEAR 1- YEAR 8)

An illustrated and Research-based presentation that explores being an effective teacher of writing from Year 1- 8

Wed 5th May 2021

Unpacking Neurodiversity & Dyslexia for Parents – Sarah Sharpe

These presentations are designed to give whānau/family an understanding of neurodiversity, as well as the strategies to best support their tamariki/children in their educational journey.

Mon 22nd Mar 2021

— Thu 25th Mar 2021

Shared Book and Reading Aloud Workshop – Jill Eggleton

Jill Eggleton will present practical ideas for the easy implementation of two whole class literacy approaches – Shared Reading – (Shared Book and Poetry) and Reading Aloud. She will demonstrate how these approaches are an essential part of any literacy programme, regardless of age or stage as they provide some…

Mon 15th Mar 2021

The Power of Books & AGM

Come along for afternoon tea to meet Jeannie Skinner National Library guru and winner of the Storylines Betty Gilderdale Award for outstanding service to Literacy.
News
ON two very rainy days and nights, the Tai Tokerau Literacy Association was fortunate to host Russell Bishop for 3 PD blocks. The turnout was excellent.

Murray Gadd comes to Whangarei

Murray Gadd comes to Whangarei

Shared Book and Reading Aloud Workshop News

Jill enthused teachers with her two - hour presentation at three Northland locations over a week towards the end of March.

Tai Tokerau Literacy Association President's Report 2020

Scotty Delemare presents his President's report for 2020.

TTLA Chairman's Report 2019

The Tai Tokerau Literacy Associations Annual Report for 2019.

Tai Tokerau Presidents Report 2019

Another year passes by for the TTLA, another year of stepping up to bring literacy to the North. Writing this Presidents report highlights what we have achieved, and the different ways we are working with our wider community.