Tai Tokerau Literacy Association
Council Details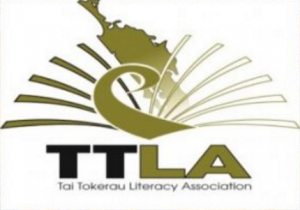 The Tai Tokerau Literacy Association has been around for more than 25 years.
The TTLA Committee is made up of volunteers who are passionate people about the value of literacy.
The events and opportunities our team organise give Tai Tokerau a wide range of literacy events that support both educators and our community around us.
Whakataukī
Naku te rourou nau te rourou ka ora ai te iwi
With your basket and my basket the people will live
Connect with us on Facebook →
Join Tai Tokerau Literacy Association
Events
Fri 1st Mar 2019

— Sun 1st Dec 2019

TTLA 2019 Calendar Overview

TTLA Calendar Overview for 2019 We acknowledge that some of these dates/events are subject to change.

Past Events

Wed 20th Mar 2019

Great Reads for 2019 + TTLA AGM

Come along for afternoon tea to meet Jeannie Skinner, National Library guru and also the winner of the 2018 Storylines Betty Gilderdale Award for outstanding service to Literacy.

Wed 31st Oct 2018

Increasing Student Talk During Reading to Enhance Comprehension

In this workshop, Sheena and Louise will revisit the shared, guided and independent reading approaches, focusing on opportunities to engage students in effective speaking and listening.

Thu 16th Aug 2018

Spotlight on Schools – Kaurihohore

Join us as we visit Kaurihohore to find out what great things are happeninng. The main focus areas will be around Play-based learning and Mantle of the Expert. Please bing a camera!

Sat 19th May 2018

Gathering Momentum – TTLA Seminar 2018

The Tai Tokerau Literacy Association is pleased to invite Educators to our Annual Seminar Day, with two exceptional keynotes in Dr Ian Hunter & Linda Cheer

Wed 11th Apr 2018

Maths Meets Literacy

Dianne will cover with us strategies and activities that can be used in writing and reading from Level One to Level Four.
News
Presidents Report for 2017 AGM

Tai Tokerau Literacy Association - Presidents Report for 2017

TTLA present Women's Refuge with children's books

TTLA present Women's Refuge with children's books

Thanks Tai Tokerau Literacy Association For ED Books Donation

Last week the Tai Tokerau Literacy Association (TTLA) generously donated $1000 worth of children's books to Whangarei Hospital's emergency department. ED nurse manager Margaret Dreadon and Northland DHB would like to stress gratitude for the lovely and empowering donation.

Literacy Trust Awards – Tai Tokerau Literacy Association

The Tai Tokerau Literacy Association would like to invite you to apply for the following Awards to attend the NZLA National Conference.

"Success For All" Seminar Wrap Up Tai Tokerau Literacy Association

TTLA recently organised a very successful mini conference on the theme "Success for All"

TTLA back into the regular flow…

Last year was a massive year for the TTLA with so much of our effort going in to run the national conference, which went incredibly well:) This year we are excited to be finding our local groove again. The desire to serve educators of Northland is close to our heart.…