The Power of Teaching Poetry & TTLA AGM
Wed 11th Mar 2020
Time: 4pm - 5:30pm
Venue: Kamo Primary School
Member: Free
Non Members: Free
Poetry is a writing form that can show a differ-ent side of your students. As a teacher I have always appreciated the power of poetry, yet in our busy writing programmes our students don't get the opportunity to explore poetry to the point where they see themselves as a poet.
In 2019, I had the privilege of being allowed to teach Poetry for one day a week over three terms to a group of students who didn't believe they could be poets, who barely understood how to construct, or analyse a poem.
The students progress and development was beyond what I expected in both their creativity and output.
In this 40 min workshop I will be sharing my planning, templates, and the process I used as well as lots of examples of the students work.
I hope this workshop will inspire you about the power of poetry!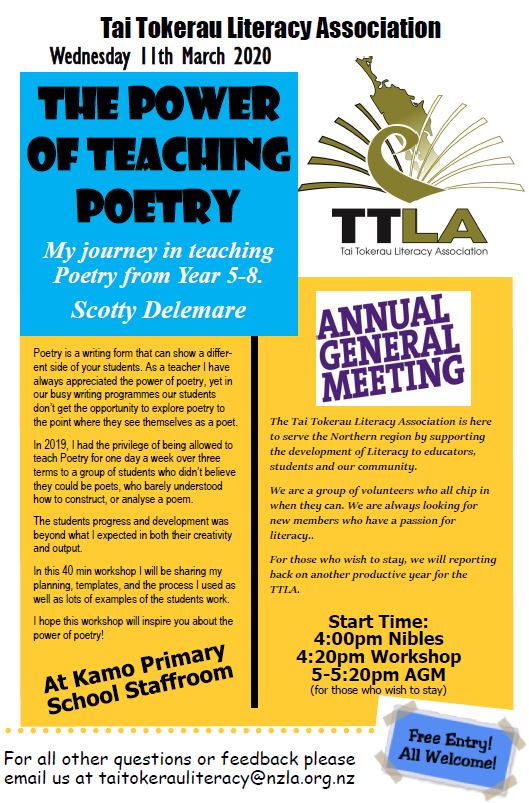 Download Event Poster