International Affiliations – International Development in Oceania Committee (IDOC)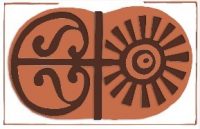 The International Development in Oceania Committee (IDOC) is a Standing Committee of the International Literacy Association (ILA) and has a long history of collaboration and cooperation with and between the Australian Literacy Educators' Association (ALEA) and the New Zealand Literacy Association (NZLA).
The logo of IDOC depicts a wave motif from both Oceania and New Zealand beside the star motif from an Australian legend of the Southern Cross.
This collaboration has always been in the interest of building capacity and capabilities of key literacy workers in the South Pacific Islands. In more recent times, a focus has also been on how these two ILA affiliates can identify and work on areas of mutual interest and need.
IDOC's aims are to:
facilitate the promotion of ILA membership and council development in the Oceania region.
identify and/or support professional development projects in the region.
assist with proposal development for ILA and other grants.
NZLA has representation on IDOC and supports its aims and objectives.
The current NZLA representatives are Joy Hawke, NZLA's National President and Glenice Andrews, NZLA's Past President.
Judith Woodham is currently the IDOC Chair  Glenice Andrews and Sarah McCord are also part of this committee.
Click here for the IDOC report to NZLA June 2023
Click here for Joy Hawkes Presentation at the ILA presentation New Orleans NZLA IDOC
ILA,NZLA & ALEA are committed to supporting the Pacific in the area of Literacy.
The NZLA is committed to bringing out ILA senior leadership when this is possible. There is also a close connection NZLA and ALEA at conferences with the NZLA having a standing invitation for ALEA Presidents to attend conferences.
Some of the main focus areas are
The New Zealand Literacy Association, through council support, sponsor two Oceania teachers to attend the annual NZLA National Conference.
Each year NZLA work in partnership with Scholastic New Zealand on the Books for Oceania project. For every book purchased, Scholastic contribute a book of equal value. Scholastic package and freight these books to the chosen Oceania recipient.
Donations toward the ITAP Project.
Other smaller projects are developed as the need arises
NZLA Local Councils who wish to achieve Honour Council status are encouraged to:
Provide a regional or international membership to an individual or a school in the Oceania region
Supply new high-quality children's books (fiction or non-fiction) to a school in the Oceania region
Assist in funding the attendance of an Oceania teacher to an NZLA conference
Support a regional council project within the Oceania region