Sarah Sharpe – Dyslexia & Neurodiversity
Thu 12th Nov 2020
Time: 9am - 3pm
Venue: Clark Road Chapel
Member: $160
Non Members: $200
Grow your understanding in these areas:
What is dyslexia/neurodiversity?
What are practical ways to work with students?
What resources are recommended?
Sarah's passion for work in the neurodiversity field has spanned 14 years.
First establishing the successful dyslexia education programme at Kāpiti College, Sarah now takes her expertise further afield by facilitating hands-on practical workshops and presentations for teachers throughout the country.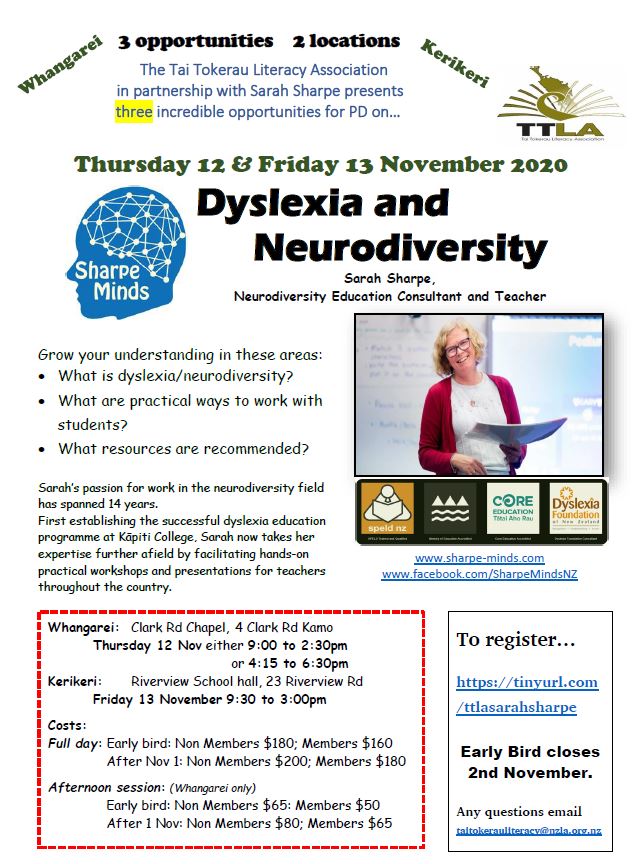 Download Event Poster