Spotlight on Schools – Kaurihohore
Thu 16th Aug 2018
Time: 3:45pm - 5pm
Venue: Kaurihohore
Member: $15
Non Members: $25
Are you looking to invigorate your literacy programme? Are you wondering about Play Based Learning which seems so popular but you're not sure how to implement it?
Come along for afternoon tea at Kaurihohore to learn about their journey into play based learning in their junior school
See how Mantle of the Expert (process drama) is used to promote literacy in their senior school.
You will get a chance to meet teachers in their classrooms and see how they put theory into practice.
You are welcome to bring a camera to gather more ideas t add to your toolbox.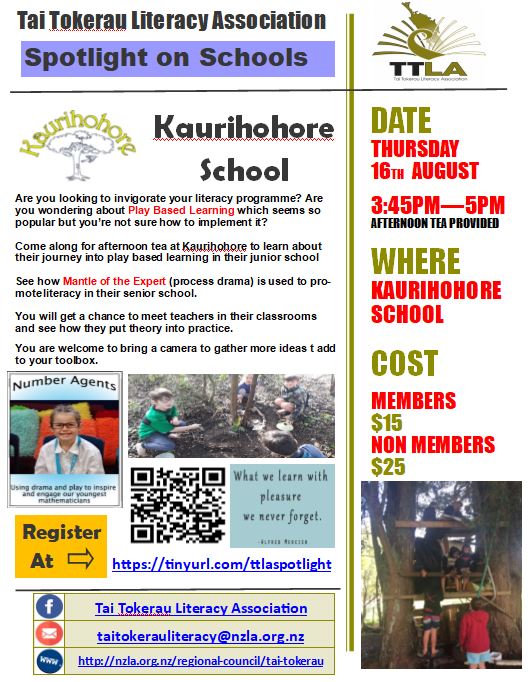 Download Event Poster